Welcome to Puppy Stars: Puppy and Dog Training Academy
Providing professional training and behaviour solutions across the UK since 2010
***COVID UPDATE 26.02.21***
Based on the recent governments announcements we are planning on starting in-person training and behaviour consultations outside after 29th March.
Until then Puppy Stars Classes and behaviour consultations will still be
available online
using Zoom.
Thankyou for your understanding and continued support.
Puppy Stars is the premier puppy and dog training academy in Buckinghamshire, Oxfordshire and Northants.
With so many puppy and dog training classes to choose from - why choose Puppy Stars?
Puppy training specialists and expert pet dog trainers
Recommended by vets and fully insured
Training and behaviour solutions that work and will save you time
Our trainers will provide you with the skills and knowledge you need for a well mannered family dog
Supported by glowing testimonials
Rated in Top 3 Dog Trainers in Aylesbury Vale since 2016
It is never too soon to call us, but it can be too late.
We provide a range of services online and in-person. These include classes, workshops, 1-1 training and behaviour consulting.
In addition to our Little Stars Foundation class , we offer a range of fun classes for dogs of all ages and abilities including Life Skills for Dogs and Fun Nosework or maybe a personal 1 to 1 training session if you don't have time for the whole class or if your puppy is too old to join the foundation class, and we aways have a Puppy SOS telephone service for when you just need some advice from experts.

Our goal is always to provide modern, effective and smart training and behaviour solutions that work and are backed up by science and evidence.


Behaviour Consults
Behaviour Problems? no problem. We understand that at times our dog's behaviour can appear puzzling or become troublesome and that this can be the cause of much distress and worry. It does not have to be like this, we can help.

We are recommended by vets and our behaviour experts have been helping people across the U.K since 2010 to find solutions to their dog's problem behaviours, for example: aggression towards people and other dogs, fear and anxiety, rehabilitation of overseas rescue dogs, nuisance barking, destructive behaviour, chasing wildlife etc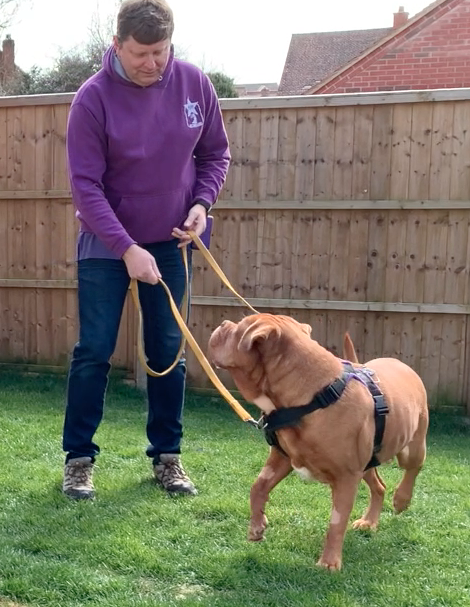 Puppy Stars is the home of Professional Trainer & Certified Behaviourist Nick Honor.

Nick and his team work with all breeds of dog and their families to find practical solutions to a wide range of problem behaviours.


Nick provides professional training and behaviour solutions across the U.K.

To arrange a consult with Nick CLICK HERE
Please do take a look around, check out the testimonials and book online. If you've got any questions, don't hesitate to contact us!